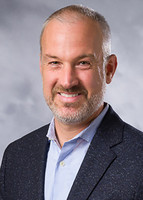 Brian C. Faith
President and CEO
Brian Faith was promoted to CEO in June 2016 after having served as Vice President of Worldwide Marketing and Vice President of Worldwide Sales & Marketing between 2008 and 2016. Mr. Faith has been with QuickLogic since 1996, and during the last 20 years has held a variety of managerial and executive leadership positions in engineering, product line management, marketing and sales. Mr. Faith serves on the GSA Board (Global Semiconductor Alliance) and has also served as the Chairman of the Marketing Committee for the CE-ATA Organization. He holds a B.S. degree in Computer Engineering from Santa Clara University and was an Adjunct Lecturer at Santa Clara University for Programmable Logic courses.
Timothy Saxe, Ph.D.
Senior VP of Engineering and CTO
Timothy Saxe (Ph.D) has served as our Senior Vice President and Chief Technology Officer since November 2008. In August 2016, he expanded the role to include Senior Vice President of Engineering. Mr. Saxe has been with QuickLogic since May 2001 and during the last 15 years has held a variety of executive leadership positions including Vice President of Engineering and Vice President of Software Engineering. Dr. Saxe was Vice President of FLASH Engineering at Actel Corporation, a semiconductor manufacturing company. Dr. Saxe joined GateField Corporation, a design verification tools and services company formerly known as Zycad, in June 1983 and was a founder of their semiconductor manufacturing division in 1993. Dr. Saxe became GateField's Chief Executive Officer in February 1999 and served in that capacity until GateField was acquired by Actel in November 2000. Mr. Saxe holds a B.S.E.E. degree from North Carolina State University, and an M.S.E.E. degree and a Ph.D. in electrical engineering from Stanford University.
Rajiv Jain
VP Worldwide Operations
Rajiv Jain joined QuickLogic in August 1992. He has served as our Vice President of Worldwide Operations since April 2014. Prior to this role, Mr. Jain served as QuickLogic's Senior Director of Operations and Development Engineering from 2011 to 2014, Senior Director of System Solutions and Process Technology from 2009 to 2011, Director of Process Technology from 1997 to 2009, and Senior Process Technologist from 1992 to 1997. Prior to joining QuickLogic, Mr. Jain was a Senior Yield Engineer at National Semiconductor from 1991 to 1992, where he focused on BiCMOS product yield improvements, and at Monolithic Memories from 1985 to 1988, where he focused on BiPolar product yield and engineering wafer sort improvements. Mr. Jain holds a Masters degree in Chemical Engineering from the University of California, Berkeley and a B.S. degree in Chemical Engineering from the University of Illinois, Champaign/Urbana.
Anthony Contos
Interim Chief Accounting Officer
Mr. Anthony Contos joined QuickLogic in January 2021, first serving as the Company's Corporate Controller. He was appointed QuickLogic's Interim Chief Accounting Officer effective January 28, 2021. Mr. Contos brings more than 30 years of Accounting and Financial management experience with many publicly traded companies. Prior to joining QuickLogic, Mr. Contos served as the Interim Corporate Controller for Natera, Inc., a bio-pharmaceutical company based in San Carlos, CA. Previously, Mr. Contos served as the Vice President, Corporate Controller for DASAN Zhone Solutions, Interim Director of External Reporting and Reporting for Extreme Networks, and Chief Financial Officer for Optoma Technology. In addition, Mr. Contos held senior level positions with several technology companies, including Advanced Micro Devices, Procera Networks, Transpak, Asante Technologies and Electronic Arts. Mr. Contos holds a B.S. degree in Mathematical Science/Operations Research, and a B.A. in Business Economics with an emphasis in Accounting, both from the University of California, Santa Barbara.